Mural
Modern Living in the Moment
An 88 foot long hand painted mural in acrylic on 22 birch wood panels, each 8 x 4 feet, with 13 blowing sculptural elements.
MODERN LIVING IN THE MOMENT by Peter Simpson Cook reflects the elusive Southern California modern life style.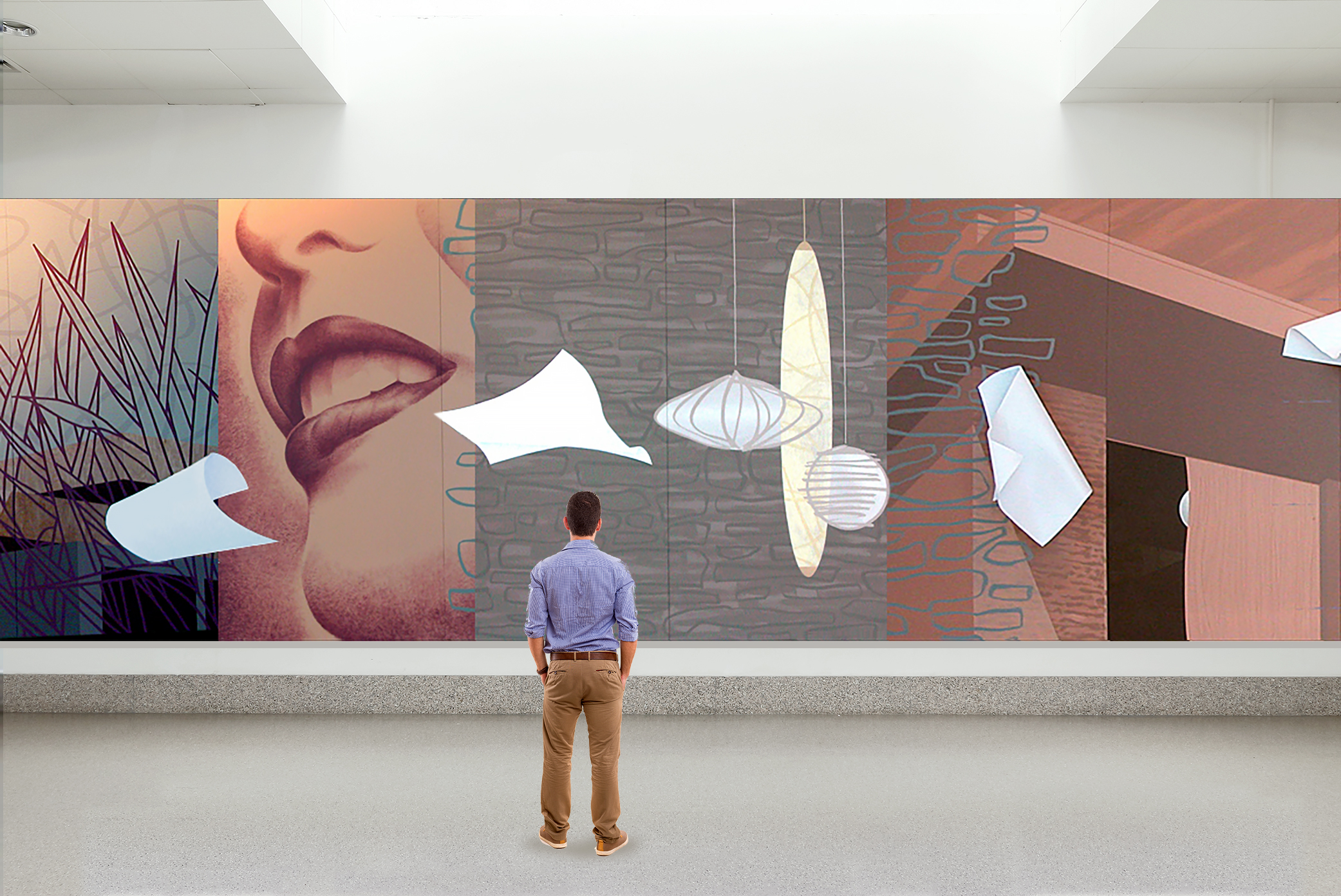 To inquire about the purchase of this mural contact Peter Simpson Cook at CONNECT above.
Artwork by Peter Simpson Cook. All rights reserved.